With a vast quantity of environmental documentaries about climate change, conservation, and pollution available to stream at any one time, it's hard to know where to start. Thankfully, we've put together a list of five amazing environmental documentaries that are sure to open your eyes and blow your minds. So, without further ado, let's get straight into number 1.
1. Honeyland
Honeyland is a fascinating and underseen documentary centring around one of Europe's last beekeepers in mountainous North Macedonia. This beekeeper, Hatidze, has beekeeping down to an art-form. She lives a quiet life, caring for her elderly mother and selling honey to the country's capital. However, when a large family settles in her village, the bees' ecosystem is threatened as the family follows Hatidze's lead in beekeeping, pushing the colony past its limits.
On the face of it, Honeyland seems more like a character study than an environmental documentary. Later, however, it becomes clear that the film is as much about modern consumerism, greed, biodiversity loss, and climate change as it is about Hatidze. It demonstrates the dangers of taking more than you need and how the world's natural resources are being pilfered.
The documentary also illustrates in tragic detail the global decline of bee populations. Recent studies have found around 25% fewer species of bees compared to the 1990s. Given that bees are essential pollinators, this has devastating repercussions for many ecosystems. Watching the documentary is an excellent way of educating yourself about this issue.
Honeyland is available to stream on NOW, and to rent on iTunes, Amazon, and YouTube.
2. Breaking Boundaries: The Science of Our Planet
The latest offering from presenter David Attenborough, Breaking Boundaries: The Science of Our Planet is an all-new documentary focusing on nine defined planetary thresholds which, if passed, will make life on Earth unsustainable. These thresholds – think of them as tipping points for our planet – include biodiversity loss and the climate crisis.
Attenborough's involvement in documentaries such as this acts almost as a stamp of approval. It certainly aligns with the docs he's produced over the last several years. The theme of this particular doc might seem a bit grim – in fact, we've already surpassed 5 of the 9 boundaries. However, it ultimately provides a hopeful message, suggesting that we still have time to right the wrongs of previous generations.
At a brief length of only 75 minutes, Breaking Boundaries is a brisk walkthrough of the environmental issues our planet is currently facing, and the solutions we have at our disposal.
Breaking Boundaries: The Science of our Planet is available to stream on Netflix.
3. Before the Flood
Presented by Leonardo DiCaprio, Before the Flood features some enormous star-power using their platform to raise awareness about climate change. DiCaprio is joined by people such as Barack Obama, Pope Francis and Elon Musk as he explores the impact of global warming across numerous countries. It is easily one of the most star-studded environmental documentaries you're likely to ever see.
DiCaprio nowadays is not just a famous actor. In recent years, he has been using his fame to bring attention to the causes of climate change, and this documentary – which was available free of charge for its first week – demonstrates his passion about environmental issues.
Aside from the big names we all know, DiCaprio also meets with a number of scientific professionals to gain a better insight into the mechanics of climate change and how we might have a chance to reverse it. In one key scene, he meets with Dr. Sunita Narain, Director of the Centre for Science and Environment in New Delhi, who explains to him that it is people from low-income backgrounds who are already suffering from the impact of climate change.
Before the Flood is a globe-trotting account of climate change complete with famous faces, sure to draw in people who might not ordinarily choose to watch a climate documentary. Don't be fooled, though – it's sincere, educational, and ultimately inspiring.
Before the Flood is available to stream on Disney+ and NOW, or to rent on YouTube.
4. My Octopus Teacher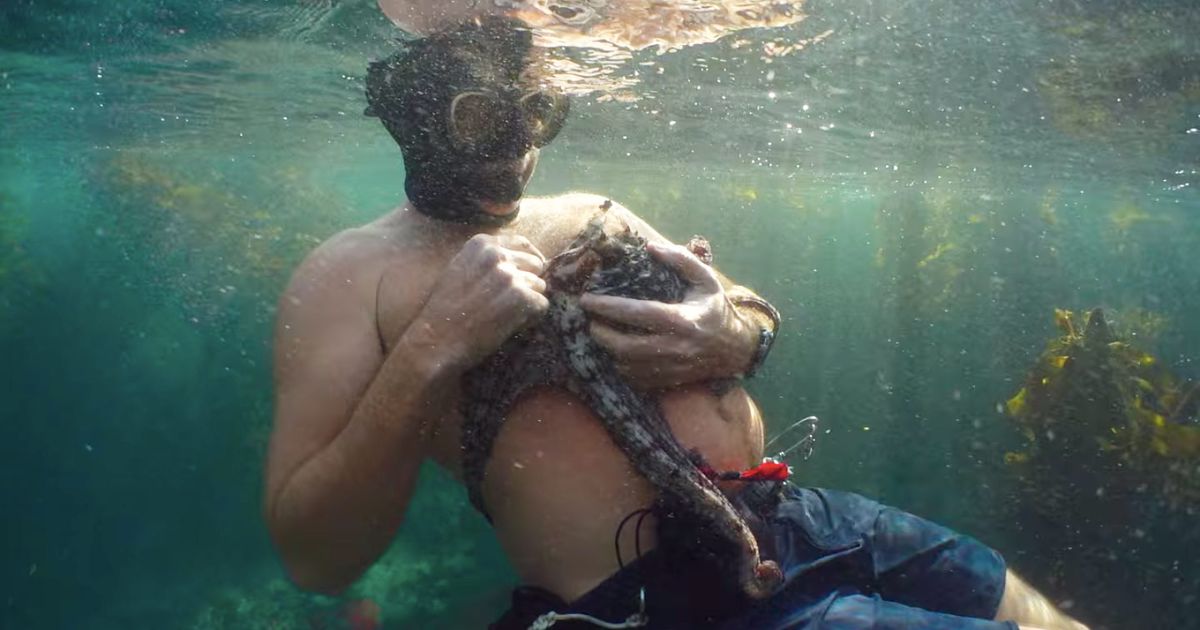 You might be already familiar with the story of My Octopus Teacher, the Netflix film which won the Best Documentary Feature award at the 2021 Academy Awards. In it, Craig Foster, a South African filmmaker, develops a bond underwater with an octopus in a kelp forest. Foster manages to document the daily life of the octopus in unprecedented detail, and demonstrates the intelligence and social life of a creature many of us know little about.
While My Octopus Teacher isn't explicitly environmental, it does hint at the need to protect our natural environments – such as the South African kelp forests – which house many intelligent and complex creatures, and boost biodiversity.
What is also apparent in the documentary is the need for humans to connect with nature and the natural world. In a time when people are becoming more and more disconnected from the world around them, My Octopus Teacher offers an intimate illustration of how we're all a part of nature.
My Octopus Teacher is available to stream on Netflix.
5. I Am Greta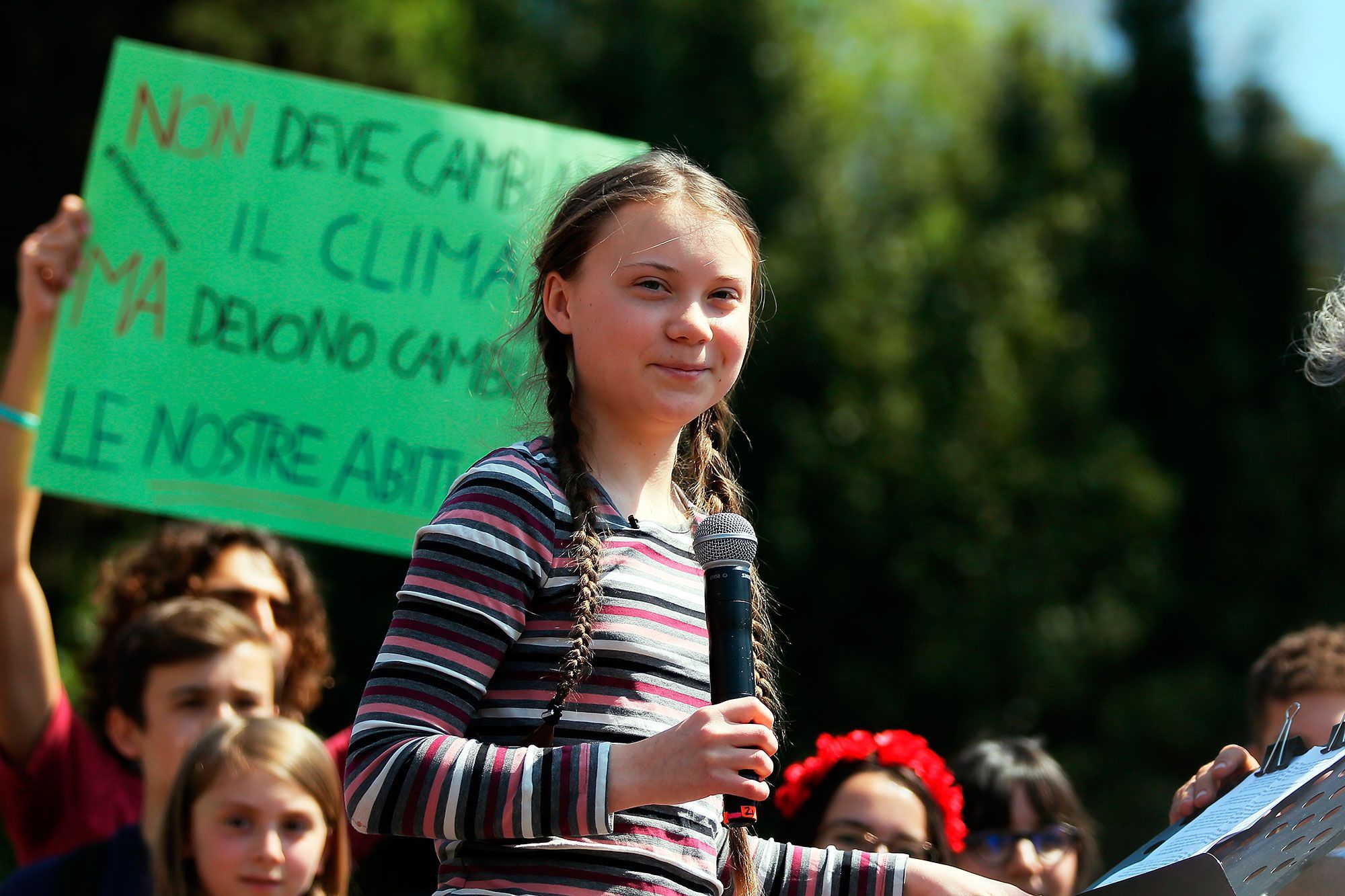 It seems that everyone nowadays has heard of Greta Thunberg, the 18-year old Swedish environmental activist who has made international waves by challenging world leaders to do something about climate change. I Am Greta is a documentary film following Thunberg's rise to international fame, starting with her protest outside the Swedish Parliament when she was only 15.
I Am Greta is a testament to the power that individuals can have in spreading awareness about the environmental issues currently facing the planet. It also demonstrates the things individuals can do to reduce their impact on the environment; Thunberg and her family do not eat meat or dairy, nor do they travel by plane or purchase non-essential items.
Aside from being simply a fascinating character study of one of the most influential and remarkable young women of the 21st century so far, I Am Greta is a powerful illustration of change brought about by individuals, rather than companies or countries. Be prepared to feel inspired.
I Am Greta is currently available to stream on BBC iPlayer.
Got any other recommendations for environmental documentaries? Drop them in the comments below!